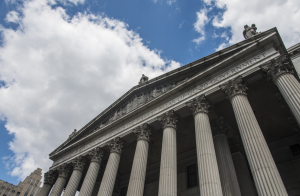 There are many different types of bonds and each one is designed to handle different types of situations. Your local bail bondsman is knowledgeable about what types of bonds work for what types of cases and will guide you towards the solution you need.
One type of bond that many people don't know a lot about is the surety bond. This bond is a contract between three different parties that financially guarantees to an obligee that the principal will act in accordance with any of the terms that are established by the bond. The three parties include:
The Principal – This is the individual or business that actually purchases the bond.
The Obligee – This is the entity that requires the bond. Typically this is a government agency.
The Surety – This is the insurance company that backs the bond. They provide a line of credit just in case the principal fails to fulfill the task.
This is a good bond choice if you are concerned about the accused not showing up to court dates. Keep in mind, there can be both financial and legal repercussions if this happens. The idea of the surety bond is to reduce the penalties of the principal. It is important to note that it does not reduce the potential penalties of the accused.